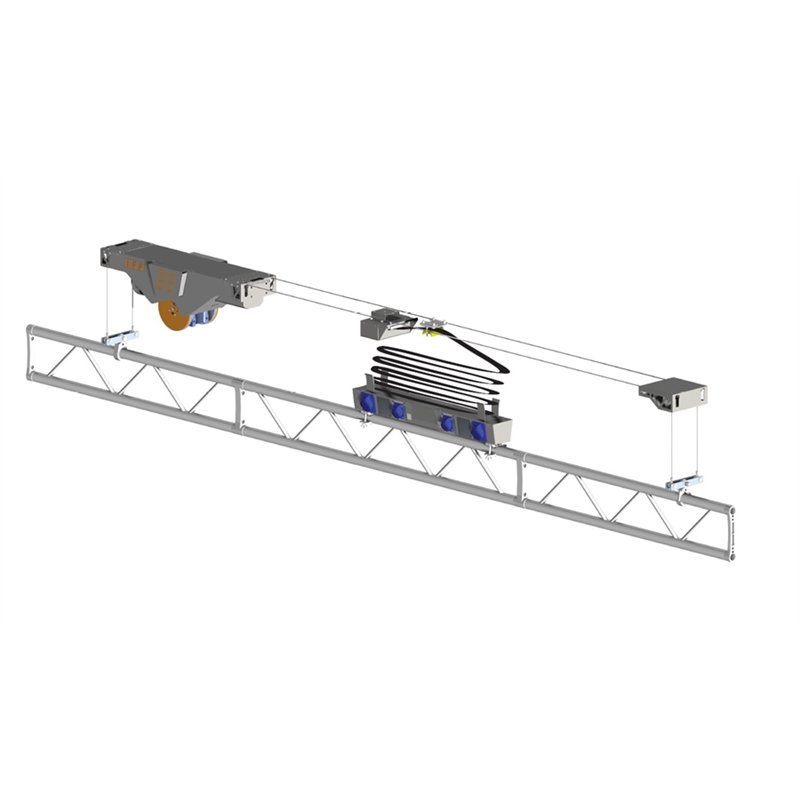 Ceiling-mounted hoist with up to 5 m (16') pipe and up to 6 lighting circuits Provides easy and fast access to install and service studio lighting fixtures. The versatility and ease of ins...
View Details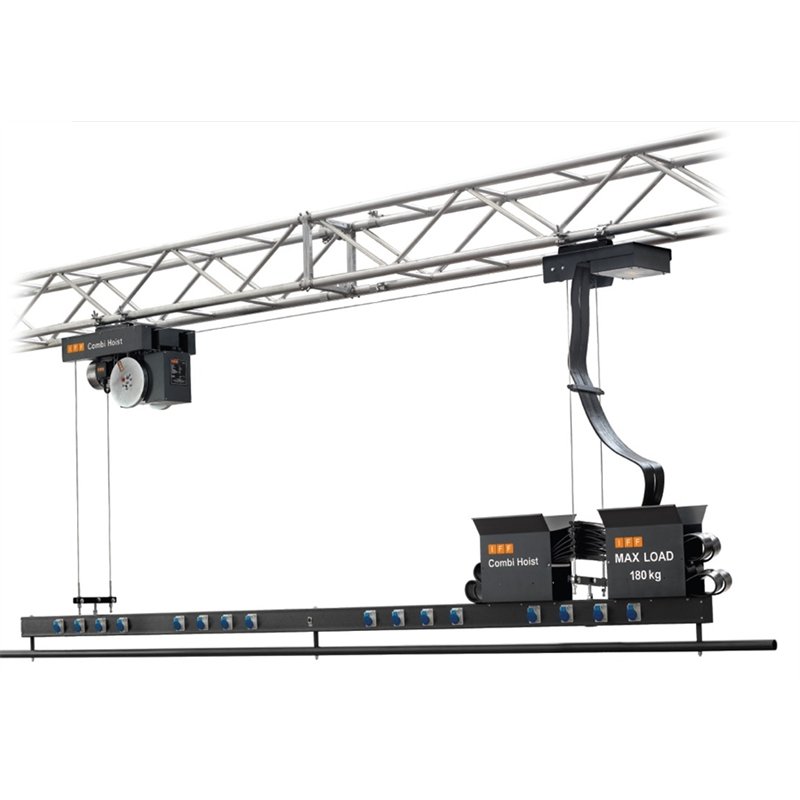 The Combi Hoist combines a simple design with the highest standards of construction and ease of installation for payloads up to 250kg. The versatile Combi Hoist offers 2 key advantages; the lighti...
View Details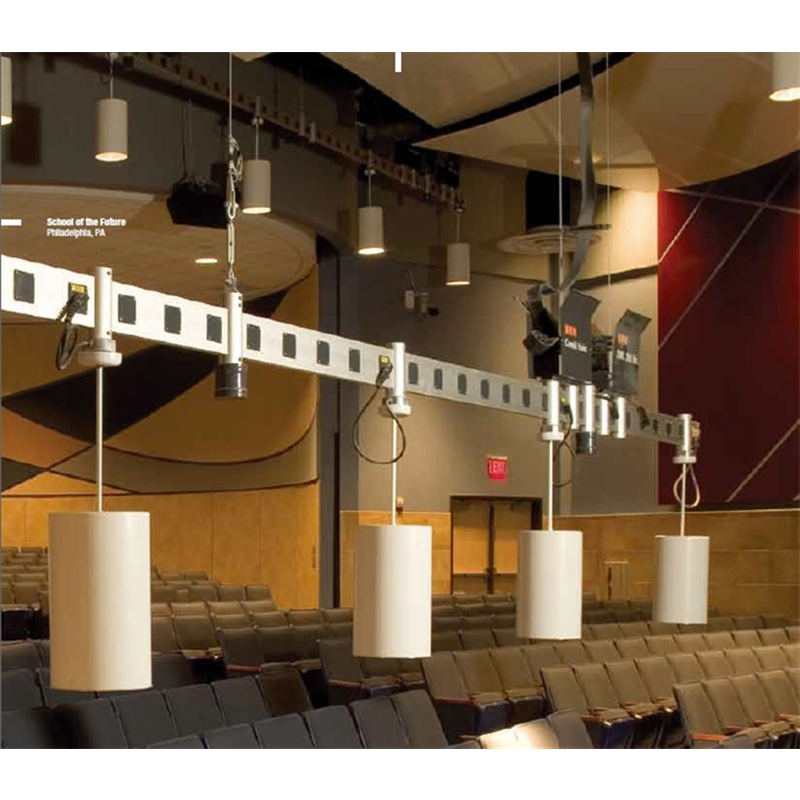 Combi Hoist Ambient Lighting
Lighting Hoist with up to 20 m (65'-8") long traveling aluminum connector strip for architectural lighting fixtures The drive unit and diverter pulley are mounted stationary to the ceilin...
View Details