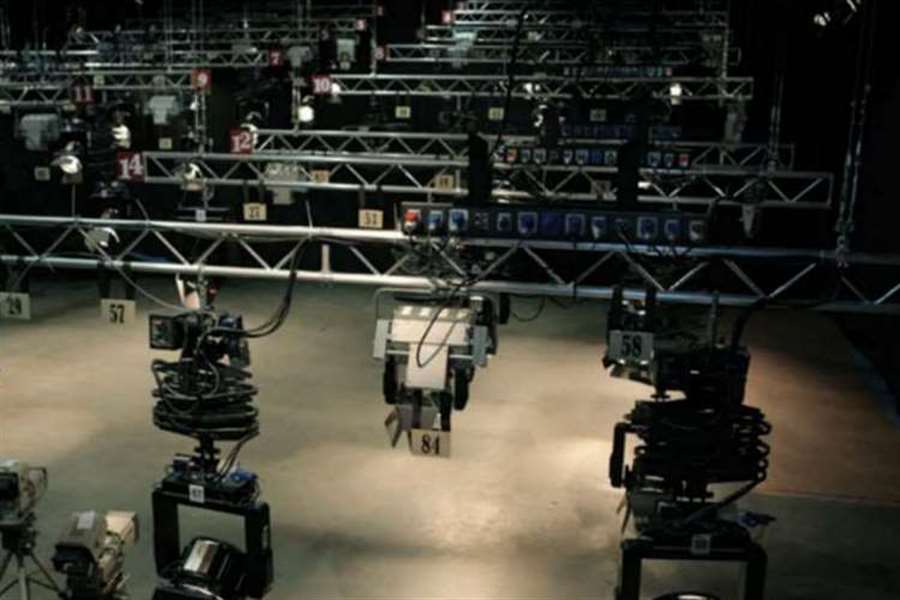 ---
About Project
On 2014, the suspension system of a new TV Studio in Moldova was completely equipped with IFF products. The TV studio was 300 m² with a height of 8 m and equipped with IFF Advanced Rigging motorized suspensions.
The following products were installed to complete the rigging system:
(15)

ACTA 20

WALL BATTEN LIFT HOIST - Total drop - 10,5 m. This particular ACTA 20 configuration allowed up to 190 kg of lifting capacity on the ropes. Additionally, this onboard motor self-climbing hoist is able to raise and lower lighting fixtures and it provides easy and fast access to install and service studio lighting fixtures;
(1)

SM CONTROL PANEL

16CH - this control panel allows the operator to select multiple hoists via mono-stable selector switches on the control panel and move the hoists by pushing the up or down button on the wall control panel or hand-held remote control;
(1) ASM SWITCHBOARD MOTOR PROTECTION - Breaker panel with E-stop circuit for IFF Hoists;
(40) DUO P.O. MANUAL PANTOGRAPH - Drop - 4 m. IFF Pole Operated pantograph is a versatile suspension unit for small, medium and large studios and it can be extended via twin wire ropes with up to 40 kg of maximum load. The specially designed double scissors mechanism adds extra stability and is furnished with cable clips to support luminaire power cables.
---