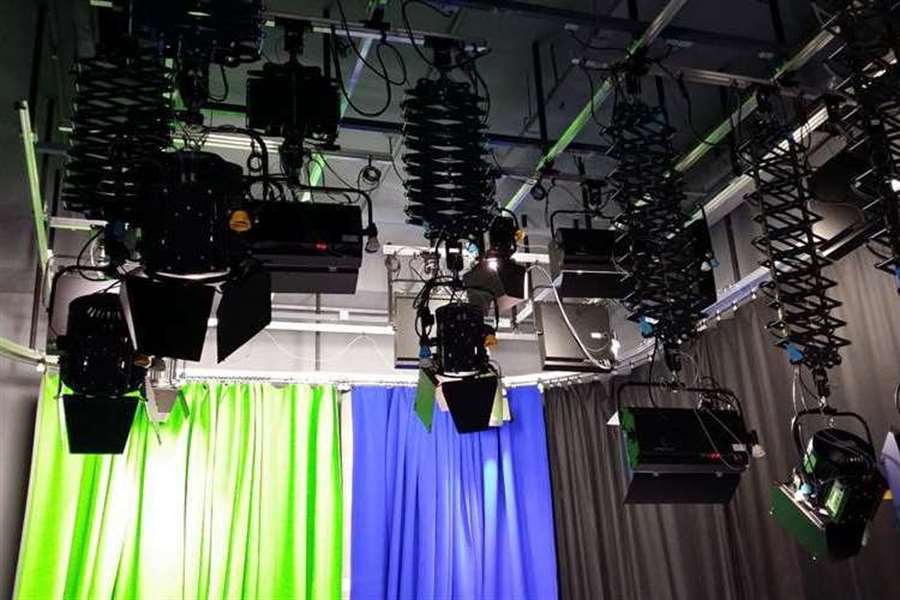 ---
About Project
A video recording room fully equipped with energy-saving Quartzcolor LED studio Fresnel spotlights, fluorescent cool lights, and IFF lighting suspensions and rail systems.
The Studio LED X Series range combines the matchless features of the renowned Quartzcolor Fresnel spotlights with the advantages of the LED technology innovation. It is a high performing professional LED Fresnel spotlight range whose light output is equivalent to a traditional halogen source and permits a one-for-one replacement without compromises in the quality of the light: same brightness, same smoothness, same even and shadow less illumination as a traditional Fresnel spotlight.
Regarding the suspension system, instead, have been installed IFF DUO P.O Pantographs. This particular product is a versatile suspension unit for small, medium and large studios and it suspends and positions luminaires with loads of up to 40kg. The pantograph can be extended via twin wire ropes, and the specially designed double scissors mechanism adds extra stability and is furnished with cable clips to support luminaire power cables.
---