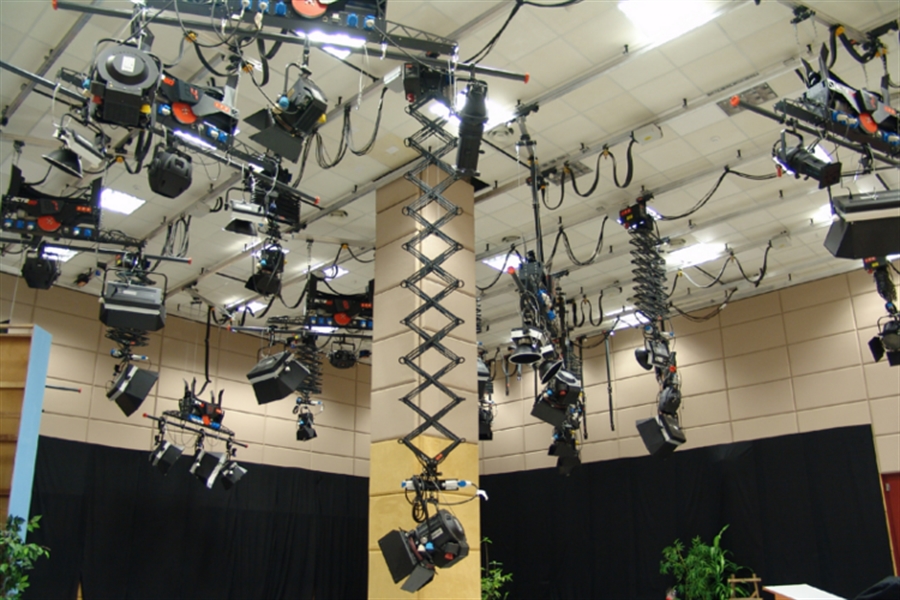 ---
About Project
JAKIM TV studio, located at Putra Jaya in Malaysia, was reconstructed and it was decided to upgrade and install a new lighting system. In fact, in 2008 this studio was entirely equipped with IFF products. IFF is the reference brand in the professional lighting industry, internationally recognized for the extensive experience and expertise in providing high quality and reliable lighting suspension equipment.
For this project, they were involved two different IFF products: 12 Acta20 and 12 Studio Motorized Pantograph.
Acta20 is a Self-Climbing lighting hoist with onboard motor self-climbing hoist to raise and lower lighting fixtures and it provides an easy and fast access to install and service studio lighting fixtures. The versatility and ease of installation and use make the IFF self-climbing hoists the ideal solution for high lighting grids and frequent set changes in television studios that require a quick and easy change of lighting sets.
The Studio Motorized Pantograph provides a very flexible system of suspending luminaires of up to 40kg with ease and precision. The main characteristic that distinguishes this product is that it is complete with electric reverse control for the up-down movement, and it can be operated with a pole or from a distance by console.
Additionally, for this particular project, all the hoist were wired to a centralized touch-screen control panel to managed the set up of those products, but it was possible to control each hoist via a Wired Remote Control as well.
---