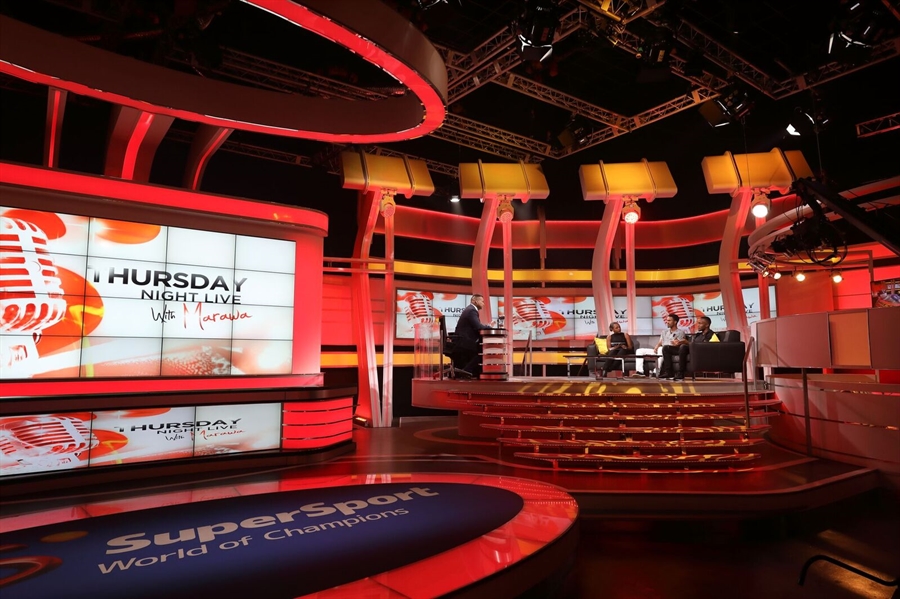 ---
About Project
The SuperSport Studios in Randburg, South Africa, were equipped with our Studio LED X Series, our professional lighting for TV studios, virtual sets, theatres and film sets. In fact, because of the urgent need of a technology upgrade, it was decided to make a bold conversion from tungsten to LED technology in four different television studios.
Broadcasting across the African continent, SuperSport studios is a group of television channels, owned by MultiChoice, presenting sports coverage on the DStv platform. Those TV channels are very important for this country because they are the highest-rated sport shows.
Because of the brilliant and efficent features of our Fresnel range, it was decided to install 62 Studio LED X4 and 74 Studio LED X5 to light up the four different TV studios.
The choice to use Quartzcolor to illuminate those TV studios was a success, but this was not a surprise because of the high quality and the sophisticated LED technology of our products. The Vision Control and Lighting Supervisor at SuperSport, Jacques Barnard, was very satisfy and excited with the brilliant results of Quartzcolor Studio LED range: "We have more level with the same amount of fixtures than before. Not only are we running the key lights at a lower level, but it has allowed us to close the camera's iris – that in turn increases the depth of field and subsequently makes camera operation easier."
---