Cosmolight announces its partnership with Litepanels
In: Press Release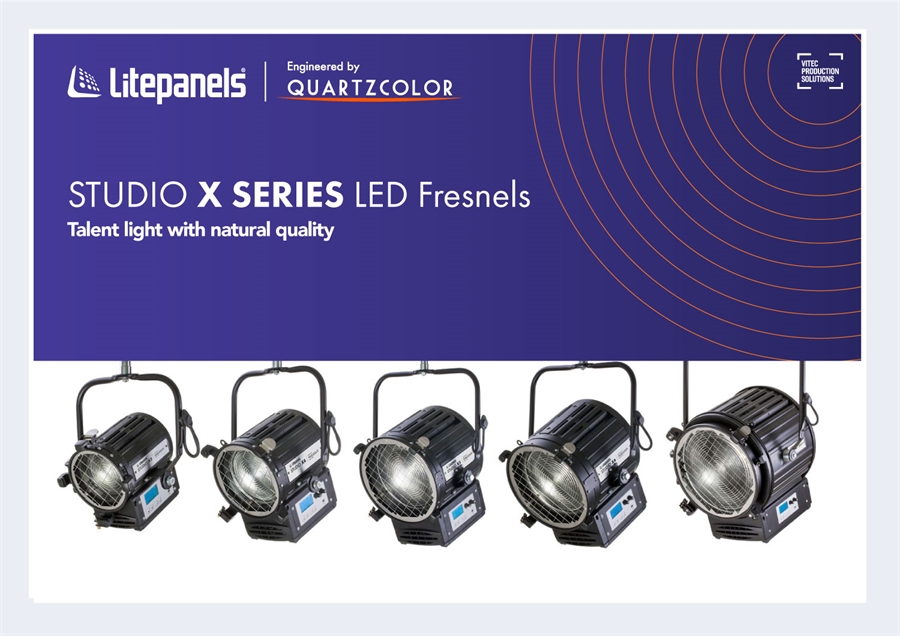 It is with great pleasure that we announce the partnership agreement with LITEPANELS to include the QUARTZCOLOR STUDIO LED X SERIES in the product portfolio that Litepanels offers its customers.
Litepanels, set up in 2001, are the original pioneers in LED panel lighting for the television and motion picture industries. Emmy® award-winning technology has been used on thousands of productions worldwide and is trusted by the world's leading broadcasters, film studios and video production companies.
Litepanels is a brand within the Vitec Group's Production Solutions Division which designs, manufactures and distributes technically advanced products which give broadcasters, film studios, video production companies and independent content creators total confidence in the production equipment they depend upon to capture and share world class footage. Products include video heads, tripods, lights, batteries, prompters and robotic camera systems.
QUARTZCOLOR is one of the leading lighting brands in this industry, with a strong reputation based on pioneering famous product innovations. Redhead, Blonde, Pinza, Bambino, Studio, etc. have become common names and set up the standards in the lighting industry. Well-known studios, rental houses, and production companies around the world are equipped with QUARTZCOLOR products.
QUARTZCOLOR CEO, Pina Rocchi, commented: this Partnership marks a fundamental step in Cosmolight's expansion path through the affirmation of its Quartzcolor brand within the Litepanels offering.
Litepanels LED panels are installed into leading studio facilities worldwide and its customers have been asking for a broadcast quality Bi-Color Fresnel series to pair with them. Quartzcolor are renowned broadcast lighting professionals with robust, market leading Fresnels installed into some of the largest studios in the world. Our products were selected because they offer a high color accuracy and light quality with matching CCT values that complement their panels to provide a complete studio solution.
I am sure it is the beginning of a long and satisfying collaboration for both sides!
---