Back from IBC 2022
Thank you for visiting us!
In: Exhibitions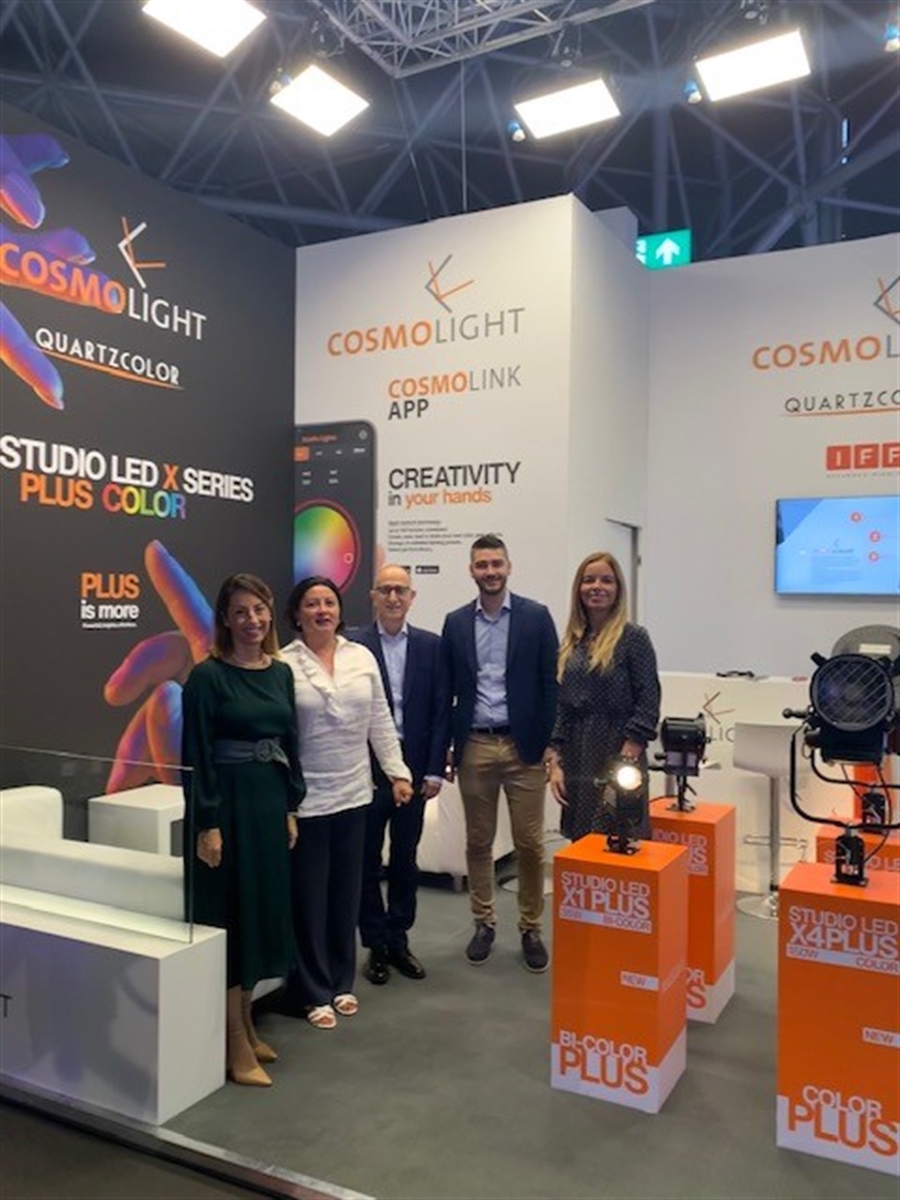 We would like to spend few words to thank all the people who visited our booth for spending time with us.
This IBC 2022 edition was different from the others because we had the opportunity to see again our friends and partners after two years.
For this event we showed our brand new STUDIO LED X1 PLUS BI- COLOR - LED FRESNEL 35W , the smallest in dimensions, the greatest in performances. The Studio LED X1 BI-COLOR is an ultra-compact LED Fresnel fixture specifically designed for small studios, radios, Web TV, galleries, independent content creators. Inside the midget and lightweight die-cast alluminium housing there is the proven Studio LED X Series technology with integrated power supply that makes this lantern a professional fixture to satisfy the most demanding specifications of lighting professionals. The user interface is designed to be extremely user friendly: dimming and CCT are controlled on board by a push encoder and remotely via DMX RDM, the high resolution LCD graphic display reports the system status, led temperature, fan setting, dimming level, current DMX settings, active effects. Other features include, professional lighting effects, mini USB port for firmware updates, xlr 5 pin connector DMX-RDM in/through, powerCon True 1 top in.
We showed also a preview of our COSMOLINK APP enables to address and configurate fixtures wirelessly where you can create, save, load or share your own color, gels, effects. The app provides lighting professional a smother workflou with quick and pricise control of CCt, color, gel,effects and it provides lighiting professional (creatives) with endeless lighting control possibilities.
Our visitors could also discover our INFINITY 200 COLOR RGBW and STUDIO LED X4 PLUS COLOR which are only the first of a long series of our color Fresnels range
See you next year!
---